How Proper Irrigation Can Take The Hassle Out Of Keeping Your Grass Green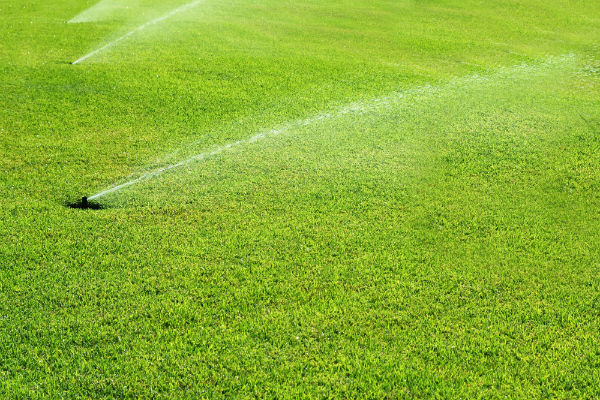 Residential properties of all shapes and sizes depend on reliable irrigation systems to keep shrubs, lawns and flower beds looking their best all year round.
During irrigation, plants are supplied with a controlled amount of water at the necessary intervals. Irrigation helps grow your grass and greenery, conserve the landscape, and restore damaged soil in arid areas and during periods of below-average rainfall.
Even Automated Irrigation Systems Need Regular Care
Although many aspects of today's irrigation systems are fully automated, they still need to be regularly checked by a certified technician to ensure that the system is working properly and that the controllers are properly programmed for your property. You should only trust an experienced irrigation company to care for your sprinkler system.
At all American Fence and Irrigation, we consider every need from installation to routine maintenance. Our goal is to install an irrigation system that works for your property - to make sure your plants look their best and you save money on water usage.
If you are looking for an expert contractor to work on your next landscaping, fencing, irrigation, or drainage project, we are looking forward to meeting you and preparing a detailed offer for our services.
Benefits of Pensacola Irrigation
Water Conservation and Costs Savings
Irrigation Systems Increase Home Value
Sprinkler Systems Can Help Maintain Soil Nutrients
Less Manually Labor Compared to Watering By Hand or With Water Hose
Pensacola Irrigation Projects
Coming soon!
If you are looking for a Pensacola Irrigation company then please call 850-324-2600 or complete our