Have a Stunning Fence thanks to Your Beulah Experts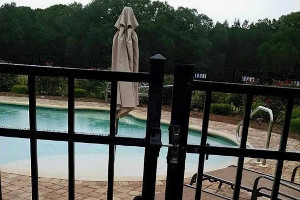 You'll put in quite a bit of work just to call your home yours, so once you finally get a home of your own, you should keep it looking its best. And for that purpose, you can't go wrong with a high-quality fence and irrigation system to complete your home.
If you need a reliable professional to design and construct the fence of your dreams, call All American Fence and Irrigation. With our 20 years of experience and our dedication to top-quality work, we can construct an excellent deck or fence for your home, helping to make it look its best.
KICK OF THE SPRINGTIME WITH A Fence in Your BACKYARD
Winter is finally coming to a much-awaited close. Time once more to pack away our sweaters and break out our shorts and sandals and welcome back in the sunshine. And to enjoy this warmer weather to the fullest right in your own home, call us for a new deck.
With a new deck, we'll add a great place to spend some time outside when the weather's too nice to get away from. A deck will also offer some other great benefits such as increased property value and curb appeal. If you want to enjoy all of these great benefits to the fullest, have your new deck constructed by the experienced deck construction pros at All American Fence and Irrigation.
COMPLETE YOUR HOME WITH A BEAUTIFUL FENCE
Of course, your home should provide more than just a place to relax. It should also provide protection, and one great way to enjoy that kind of protection is to get a solid fence constructed around your home. A fence helps to keep unwanted guests off your property while also adding a touch of beauty to the place.
We can help to make your home look beautiful by offering a variety of fencing materials: wood, vinyl, and aluminum. No matter what your tastes, needs, and budget are, we can provide you with exactly what you're looking for thanks to our quality fencing work and variety of materials.
ENJOY THE OUTDOORS HERE IN Beulah
As the warmer months roll in, you'll be happy to live in Beulah. The area offers some great outdoor activities to take in during the warmer months, including the annual YMCA Golf Classic. On top of that, Beulah is conveniently located near the beach, allowing you to relax and enjoy the outdoor weather.
And if you'd like to relax in the sunshine without having to drive to the beach, call All American Fence and Irrigation. We can bring that kind of outdoor relaxation right to your back door with a custom-built fence. And we can protect that everything else on your property with a new fence.
If you need a professional fencer in Beulah, then please call All American Fence and Irrigation at 850-324-2600 or complete our