Beneficial Elements of Chain Link Fence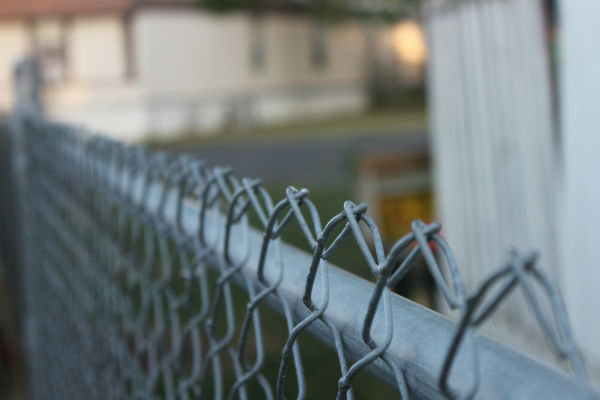 All American Fence and Irrigation, LLC. is considered an expert team and fence craft specialists in fencing construction, including chain link fence options. This type of fencing system has its own unique set of benefits, as long as you partner with industry pros for quality design, products, and installation. Although it may lack some of the visual appeal and elegance that other fencing systems like wood fences offer, when functional and utilitarian is the goal, chain link delivers. In fact, there are many circumstances where chain link provides benefits that make it the obvious choice. Chain link fence is a quick and cost-effective solution to creating a border and offering property division and protection. Make it a point to work with our team of fence crafters in order to get the expert results that you need and deserve.

Reap the Rewards of Chain Link Fencing
When you work with reliable fence crafters for chain link fence you can expect a number of advantages such as:
Chain link is an affordable option, especially when compared to wooden and/or vinyl style fencing.
Chain link mesh is very flexible so it can stand up to falling limbs or high winds making it study, durable, and dependable.
Chain link fencing is a fantastic choice for pools and backyards because of the open weave. Keep in mind that if you have a body of water like a pool on your property, you'll be required to have a fence in place to act as a passive barrier to restrict the access of small children.
Chain link offers a design that helps with air flow and visibility. Other styles and materials create more of a dividing wall instead of an open concept divider.
Chain link fencing offers different color options including galvanized steel or vinyl coated black or green. Pick what works well with your property and existing landscaping.
Good Fences for Happy Neighbors
Installing a barrier between yourself and your neighbors can either help or hinder relations. If you want to avoid creating what feels like more of a wall and barrier between yourself and your neighbors, this is the perfect option. Plus, chain link is:
Affordable
Quick Installation
Low Maintenance
Security
Unobtrusive
You don't have to sacrifice your view or create a riff between you and your neighbors just to have a fence. Know your options and choose wisely when it comes to your fence type and the fence craft team you work with. When you work with All American Fence and Irrigation, LLC., rest assured you'll get affordable results without compromising quality, durability, or beauty. Make the smart call today and let us take care of your Pensacola Chain link fence service needs.
If you are looking for a Pensacola chain link fencing company then please call 850-324-2600 or complete our