Custom Wood Deck in Cantonment, FL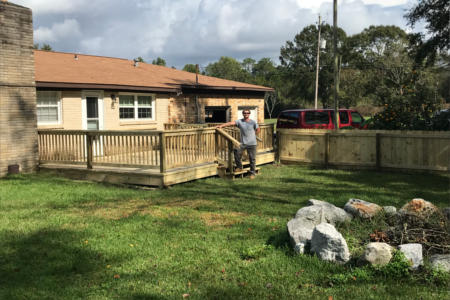 This customer needed a deck for entertaining guests, and she also needed it to be functional for her disabled mother. After meeting, we discussed the project in heavy detail. We agreed that a wheelchair ramp and handrails specific to their needs was the way to go. After we completed the deck, everyone involved was happy and satisfied.
Project Details:
Customer Review:
They came and built a deck with a fence for my house. Not only were they fast and efficient (it only took a couple days) but they were friendly and the porch looks beautiful. Thank you!
- Shannon D.
If you are looking for a deck construction company then please call 850-324-2600 or complete our