Custom Fence in Pensacola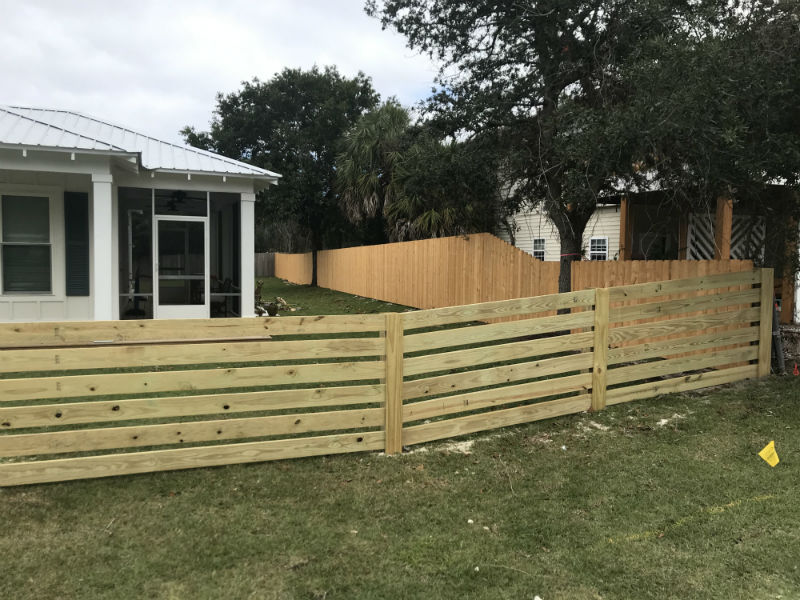 We were able to build and craft this custom horizontal fence. Horizontal fences are a great way to stand out in any neighborhood with their beautiful design. These modern looking fences can be customized to uniquely fit with anyone's aesthetic. Only skilled custom fence crafters can fabricate a well designed and long lasting custom horizontal fence like this.
If you are considering hiring a fence construction company for your home or business in the Pensacola area, contact All American Industries, LLC to learn more about all of your your options. Don't forget to call today to get a free estimate.
Project Details:
If you are looking for a fence construction company in the Pensacola, FL area then please call 850-324-2600 or complete our