Gothic Style Picket Fence in Pensacola Beach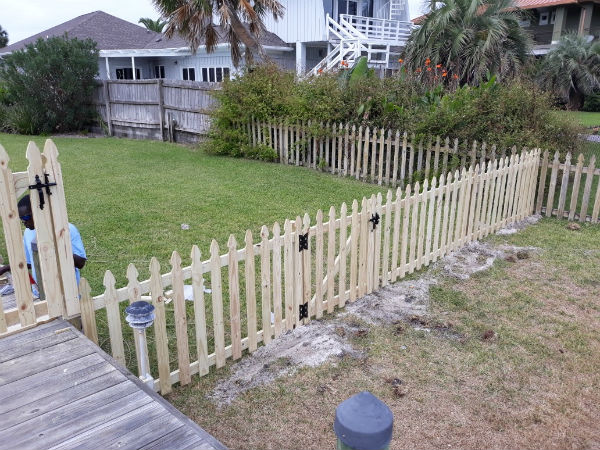 This four ft. tall Gothic style picket fence is a beautiful addition to anyone's yard. It allows for your dogs to roam freely while not compromising your view. This light color is sure to stand out among your neighborhood and get positive attention.
If privacy is not your main concern this style fence would be a great option for you! Our team is always looking for new ways to customize your special fence to fit your own individual needs while continuing to be the Pensacola area's best fence crafters.

Project Details:
Gothic Style Picket Fence in Pensacola Beach Gallery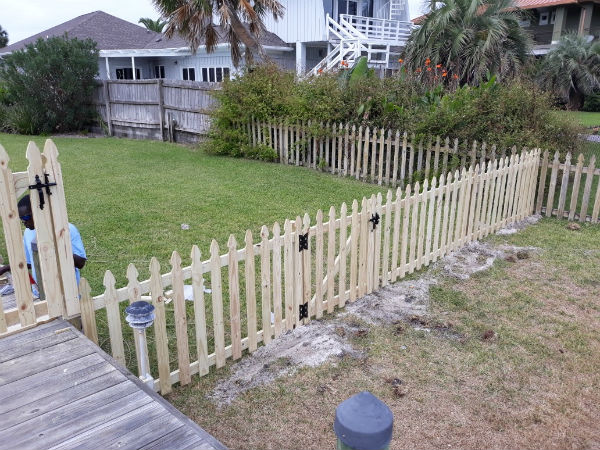 If you are looking for a fence construction company in the Pensacola Beach, FL area then please call 850-324-2600 or complete our